Flood Damage Cleanup and Restoration
The ServiceMaster Flood Damage Restoration Process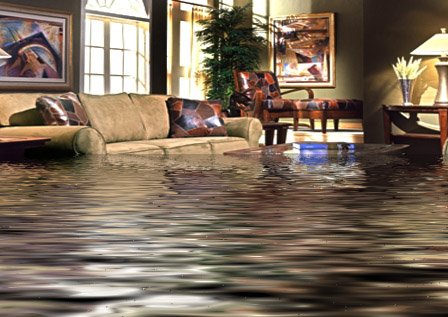 At ServiceMaster, we don't simply restore your home or business. We RESTORE your peace of mind. Our professionals are on call 24/7, 365 days out of the year, so we can guarantee that we will be at your location within 1 to 2 hours of your call.
When it comes to water or flood damage, we know that every second counts. We abide by the mantra "Don't wait. Mitigate." Our team hits the road the minute we are informed about your home or business's water damage emergency.
Once we arrive, here's what to expect from our expert restoration team.
Here's what to expect:
Before:
Assess the property and determine the level of flooding or water damage.
From the assessment we write our recommendations and the procedure to mitigate the affected areas.
During:
While working side by side with your insurance company, we ensure that all steps and guidelines are met and ensure that the drying, demolition, and restoration process are handled appropriately.
Moisture levels are checked daily until the home is at an acceptable moisture content. This process typically takes 3-5 days.
After:
Once the drying process is completed, steps are taken to ensure coverage by your insurance company, and we work with other companies (HVAC, electrical, plumbing, etc.) to restore the property to its original condition.
We also provide all documentation to property owners and insurance agents to maintain all lines of communication.
Contact the Flood Damage MASTER of Disaster before it's too late.
ServiceMaster of Columbia is your MASTER OF DISASTER 24/7/365! Whether you are experiencing a water loss, fire damage, mold, or trauma and bio-hazard cleanup, we're here to help. You have enough on your plate. Let us take it from here.