Area Rug Cleaning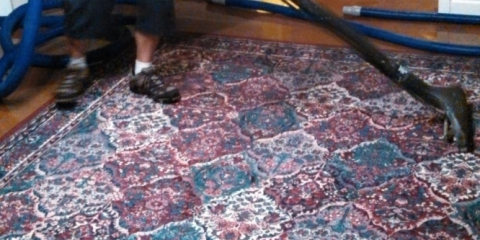 Help revive your area rug to its original beauty. Often placed in high-traffic areas, rugs can accumulate a significant amount of dirt and grime. While vacuuming can remove surface-level dirt, deeply embedded soil, odors and stains can remain. That's why you need experts with the skills and specialized equipment to truly return your rug to a brighter, plusher clean that's as enjoyable on the eyes as it is on your feet.
The Safest Most Effective Clean
High traffic area rugs have an increased risk for spills and stains. Stains detract from a rug's beauty and can make the rest of the room feel dirty and unkempt. While many home solutions can remove stains, a ServiceMaster professional carpet cleaning team has access to high-quality products, equipment that utilizes advanced technology plus the training and expertise for removing even the most stubborn stains. We can clean most types of area rugs from large to small and heirloom to the newest high-tech carpet fibers. A professional cleaning helps remove deeply embedded dirt, dust, pet dander and allergens that can affect anyone suffering from allergies or respiratory issues.