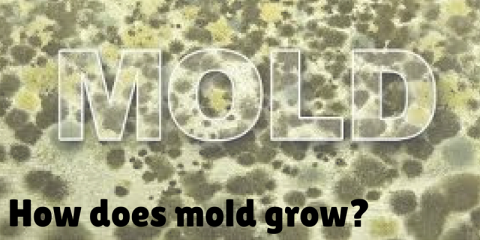 Mold Facts…
Molds are found EVERYWHERE, and can grow on almost any substance when moisture is present.
They reproduce by spores, which are carried by air currents.
When spores land on a moist surface suitable for life, they begin to grow.
Mold is normally found indoors at levels which do not affect most healthy individuals.
Spores can germinate after 12 hours in some conditions and some grow in 24-48 hours.
Houses offer an ample food supply for mold growth: drywall, wood, insulation and paper.

When these materials get damp or wet, settled spores can become growing molds.

Mold may colonize in 1 to 12 days depending on the type of Mold.
ServiceMaster of Columbia is your Master of Disaster and an expert on Mold mitigation and remediation.  While we don't do the actual testing for the mold, we work directly with the experts, environmental hygienists in the removal of the mold through a specific protocol.
If you think you might have mold, call ServiceMaster at 573.443.8383 and we will provide you with the 4 environmental hygienists that we work with and let you choose the next step.
ServiceMaster of Columbia services Ashland, Boonville, Centralia, Columbia, Fayette, Fulton, Hallsville, Hinton, Holts Summit, Mexico, Midway, Moberly and other mid-Missouri cities.
We encourage you to like us on Facebook and follow us on Twitter for updates.