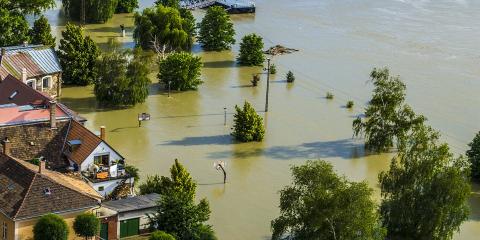 While it's not the type of thing a homeowner wants to think about, everything from a major rainstorm to melting snow can cause water damage to a property. If that does happen, it's important to contact restoration specialists as quickly as possible. At ServiceMaster of Columbia, based in Columbia, MO, we know firsthand that responding to a water damage emergency quickly is essential to protecting your health and avoiding further damage.
Left unaddressed, water damage can have the following effects:
Mold Growth: Mold thrives in moist environments. If you've recently experienced any sort of flooding, your property could now be the perfect spot for mold to build up. This can pose major health risks, as many people are highly allergic to mold. If mold has already started growing, our skilled restoration team will help you remove it.
Material Damage: Many materials throughout a home or business are vulnerable to water damage. Wood that has been wet for too long will warp, paper atop wet drywall will peel, and electronics will malfunction. Left untreated, the aftereffects of flooding can be very costly in the long run.
Insurance Problems: When water damage is ignored for several days or weeks, the health risks associated with mold become more significant. As a result, insurance agencies will be much more likely to hold a property owner liable if anyone develops a health issue as a result. Being able to prove you hired professionals to address the problem as soon as possible will prevent these repercussions.
Hopefully, you never have to deal with substantial flooding or other water-related emergencies. If you do, though, our team at ServiceMaster of Columbia, providing quality restoration work to clients throughout the Columbia, MO area, will make sure the damage is kept to a minimum. To learn more about our water damage restoration services, visit us online or call (573) 443-8383 today.