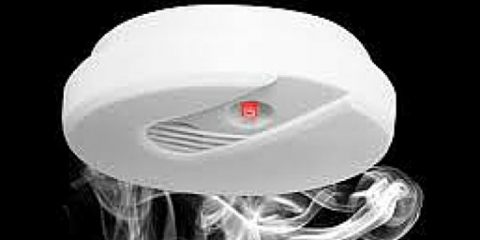 Create and Practice a Fire Escape Plan
In the event of a fire, remember that every second counts, so you and your family must always be prepared. Escape plans help you get out of your home quickly.Twice each year, practice your home fire escape plan.
Some tips to consider when preparing this plan include:
Find two ways to get out of each room.
If the primary way is blocked by fire or smoke, you will need a second way out. A secondary route might be a window onto a neighboring roof or a collapsible ladder for escape from upper story windows.
Only purchase collapsible ladders evaluated by a nationally recognized laboratory, such as Underwriters Laboratory (UL).
Make sure that windows are not stuck, screens can be taken out quickly, and that security bars can be properly opened.
Practice feeling your way out of the house in the dark or with your eyes closed.
Windows and doors with security bars must have quick release devices to allow them to be opened immediately in an emergency. Make sure everyone in the family understands and practices how to properly operate and open locked or barred doors and windows.
Teach children not to hide from firefighters.
Smoke Alarms
A properly installed and maintained smoke alarm is the only thing in your home that can alert you and your family to a fire 24 hours a day, seven days a week. A working smoke alarm significantly increases your chances of surviving a deadly home fire.
Install both ionization AND photoelectric smoke alarms, OR dual sensor smoke alarms, which contain both ionization and photoelectric smoke sensors
Test batteries monthly.
Replace batteries in battery-powered and hard-wired smoke alarms at least once a year (except non-replaceable 10-year lithium batteries)
Install smoke alarms on every level of your home, including the basement. The U.S. Fire Administration recommends installing smoke alarms both inside and outside of sleeping areas.
Always follow the manufacturer's installation instructions when installing smoke alarms.
Replace the entire smoke alarm unit every 8-10 years or according to manufacturer's instructions.
Never disable a smoke alarm while cooking – it can be a deadly mistake. Open a window or door and press the "hush" button, wave a towel at the alarm to clear the air, or move the entire alarm several feet away from the location.
Smoke Alarm Safety People with Access or Functional Needs
Caregivers are encouraged to check the smoke alarms of those who are unable to do it themselves.
Audible alarms for people who are blind or have low vision should pause with a small window of silence between each successive cycle so that they can listen to instructions or voices of others.
Smoke alarms with a vibrating pad or flashing light are available for people who are deaf or hard of hearing. Contact your local fire department for information about obtaining a flashing or vibrating smoke alarm.
Smoke alarms with a strobe light outside the home to catch the attention of neighbors, and emergency call systems for summoning help, are also available.
More Fire Safety Tips
Sleep with your door closed.
Only those trained in the proper use and maintenance of fire extinguishers should consider using them when appropriate.  Contact your local fire department for information on training in your area and what kind to buy for your home.
Consider installing an automatic fire sprinkler system in your residence.
Ask your local fire department to inspect your residence for fire safety and prevention.
For additional information on Fire Safety visit: U.S. Fire Administration's website
ServiceMaster of Columbia is your Master of Disaster and fire restoration expert.  We are available 24/7/365 if you ever experience a fire, water loss/damage or other disaster, call us at 573.443.8383.
Source: https://www.ready.gov/home-fires